Referral Link for Very Neko
Click To Apply Very Neko Referral Link
Referral Code for Very Neko
JOHN-R60
What you get as a sign up bonus for using the referral link or referral code at Very Neko
Get a 10% discount voucher off your first order at Very Neko when you sign up using the referral link or referral code
What is the minimum spend
There is a £30 minimum spend required for the referral discount to work
How To Apply The Referral Link or Code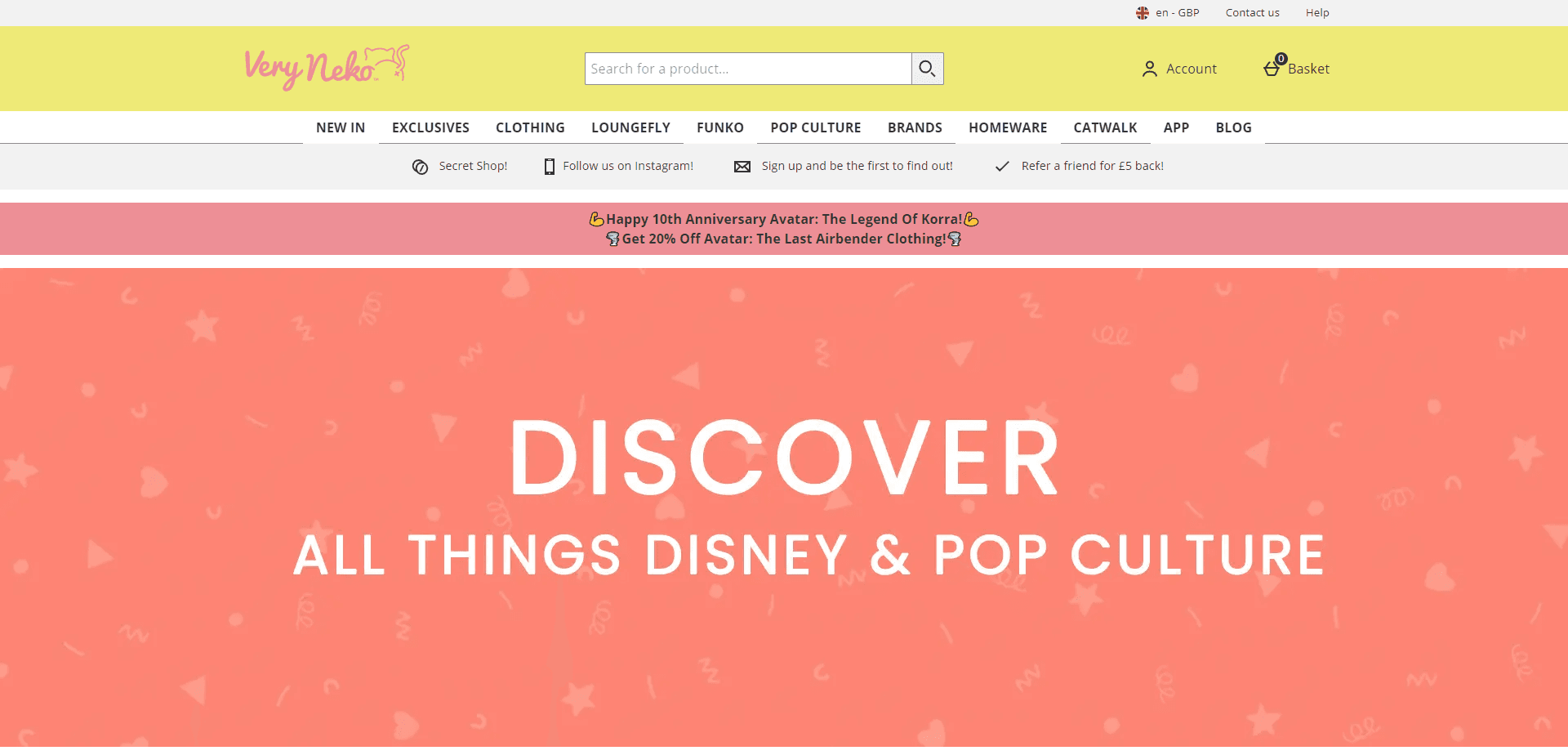 Click on the referral link listed above
Go to Account and Register to sign up to Very Neko
On the sign up page enter the referral code
Add items to your cart and meet the minimum spend requirement
When you go to checkout the discount voucher will be automatically applied
If not then you can use the referral code above
Description
Where pop culture, kawaii style and retro trends collide! Very Neko are a specialist e-commerce retailer that embraces community spirit and offers global fans access to the most exciting collectibles, licensed merchandise and fashion forward products. Sparking joy and creativity is at the heart of everything they do, and they to strive represent these core values within the VeryNeko team.
What countries is this available in
UK Only
How To Find Your Own Unique Referral On The Website So You Can Refer Your Friend
Go to the Very Neko website
Sign in or sign up using the referral details above
Go to the Account page
Look for the Your Referrals box and click View Details
Choose your method for sharing your referral link or referral code
Email, Social Media or by URL Link
Share with friends
Once a friend or family member uses your referral and makes a purchase, you will be rewarded with £5 store credit which you can spend online at Very Neko. This credit stacks meaning that if you refer muliple people then you can build up credit and get items for free
Bonus Tips
To maximise rewards and discounts:
Sign up to Very Neko using the referral link above
Go to TopCashback or Quidco website and look for Very Neko
Click the Get Cashback button
This allows you to combine the referral rewards and any cashbash bonuses that are available
Please note that there may be a minimum spend required for a voucher or discount to work. Check Very Neko's Terms and Conditions for more details.

If the Referral Link or Referral Code does not work then please use the Contact Form below:
Contact Us
Please include details of the cost of your shopping cart before delivery fees if applicable.